Judi Stone
Hi! I am Judi Stone, a certified interior designer, artist and contractor with a passion for getting my hands dirty. I love transforming spaces, and I specialize in updating what you already have without major demolition. As the founder of Take2Artworks, I'm involved in all projects from start to finish: from advising on paint colors to physically restoring kitchen and bathroom cabinets and finishes.
Whether you are preparing your home to sell, or simply want to update your space, Take2Artworks can help. I offer many affordable ways to enhance kitchens and bathrooms, key areas that dramatically increase the property value of your home. I can help you to pick new paint colors and finishes, working with you to choose the best neutral shades that will complement your home and appeal to potential buyers. Take2Artworks can also modernize your living space by painting cabinets, built-ins, fireplaces and staircases. Changing hardware, updating lighting and adding a simple backsplash can also have a big impact without a major cost!
There are many homes out there with great "bones," but it can be overwhelming to know how to highlight the existing features. A consultation with Take2Artworks is the perfect place to start!
MY STORY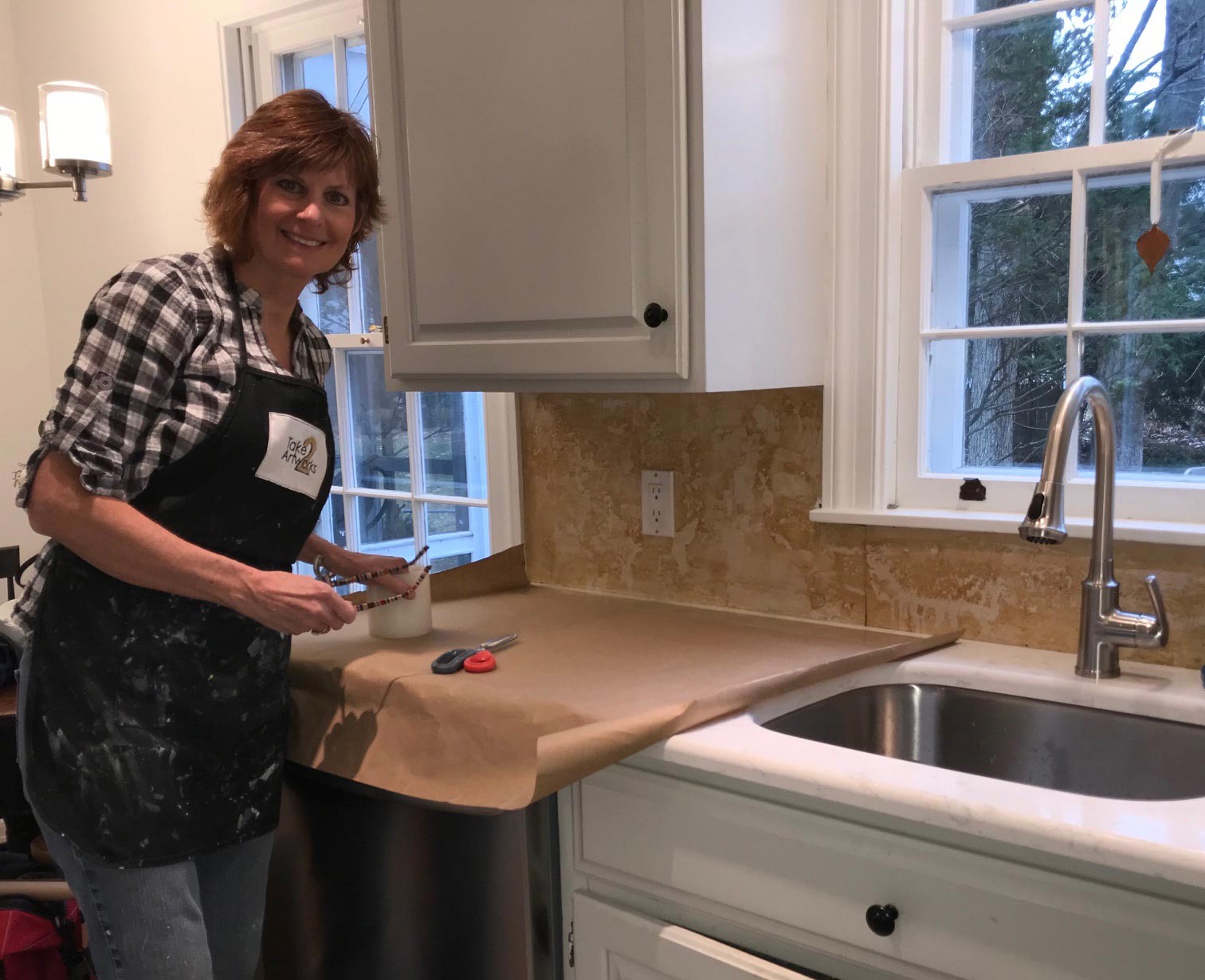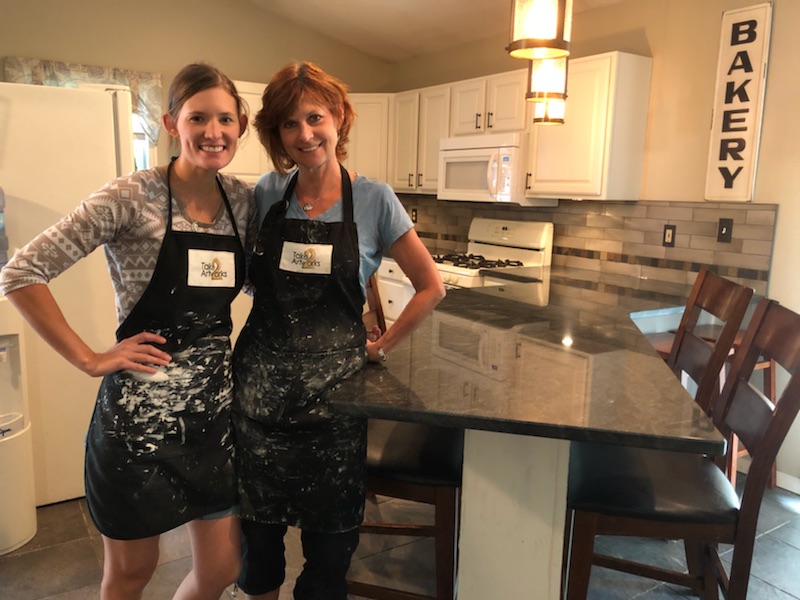 I grew up in a small town in New Jersey, in a home filled with creativity. My mother (an artist herself) always encouraged my siblings and I to express ourselves creatively through art and dance. At the age of 5 I began taking oil painting lessons with my brother and sister. My technique needed a lot of work, but I had a natural enjoyment of the creative process! Over the years I continued to refine my skills in many different media: charcoal drawing, clay, and stained glass to name a few. I deepened my passion for art at Hackensack High School, where Mr. Peraino's art room was my favorite hang-out. Art school was a logical option for me after I graduated, but life had a different plan: I fell in love, got married and moved to Upstate New York.
I found myself working as a administrator at a dental office and stayed there for over thirty years. During this time, I nurtured my creative spirit by constantly having a project on the go. I began doing art jobs on the side, including furniture restoration and refinishing for my family and friends. I also teamed up with my husband to do home renovation. Together, we rebuilt multiple homes room by room. Through that experience, I developed a love for the practical side of renovation and realized how much satisfaction there is in getting my hands dirty.
Once my kids where almost grown, I decided to go back to school to pursue interior design. It took me three years of night school at Hudson Valley Community College to receive my interior design certificate in 2001. After a brief internship with a design firm in Albany, I knew interior design was the perfect way to combine my artistic talent, practical experience, and love of working with people. But it wasn't until 2011, when I lost my beloved father to Leukemia, that I decided it was time to turn my passion into my profession. As I grieved for my dad, I thought a lot about life and living it without regrets. The vision for Take 2 Artworks began taking shape, and I eventually left my job at the dental office to start my own business. Many of my family and friends said, "What took you so long?!"
The name, Take 2 Artworks, represents my mission to give homes another life…But it also symbolizes a second take for me: the opportunity to follow my heart and start a new career. Now, I wake up every morning feeling grateful that I've turned my dream - 30 years in the making- into reality. Whenever I find a penny, I believe that it is a message from my dad encouraging me along this path. That's why it was important to me to incorporate a penny into the logo for Take 2 Artworks.